This is not just a physical thang for me. My mentality of it all plays a role too. If not a bigger one. Never underestimate the discipline one must have to workout 4 to 5 times a week. Giving up certain foods, drinks, etc. Making this a lifestyle and not a moment takes a lot of self discipline and restraint. Do I want my body to change physically? You dog on right I do. The fact that I just had a baby almost 7 months ago and I see my body changing in the way that it has changed in the last 5 weeks is crazy to me. But the growth that I have secured mentally blows my mind more. Even when I don't feel like working out on certain days, I get up and I do what I gotta do. I do what I promised myself I would do. Because the disappointment that I know I will feel towards myself later on just ain't worth it. I no longer stand in my own way. Sacrifice.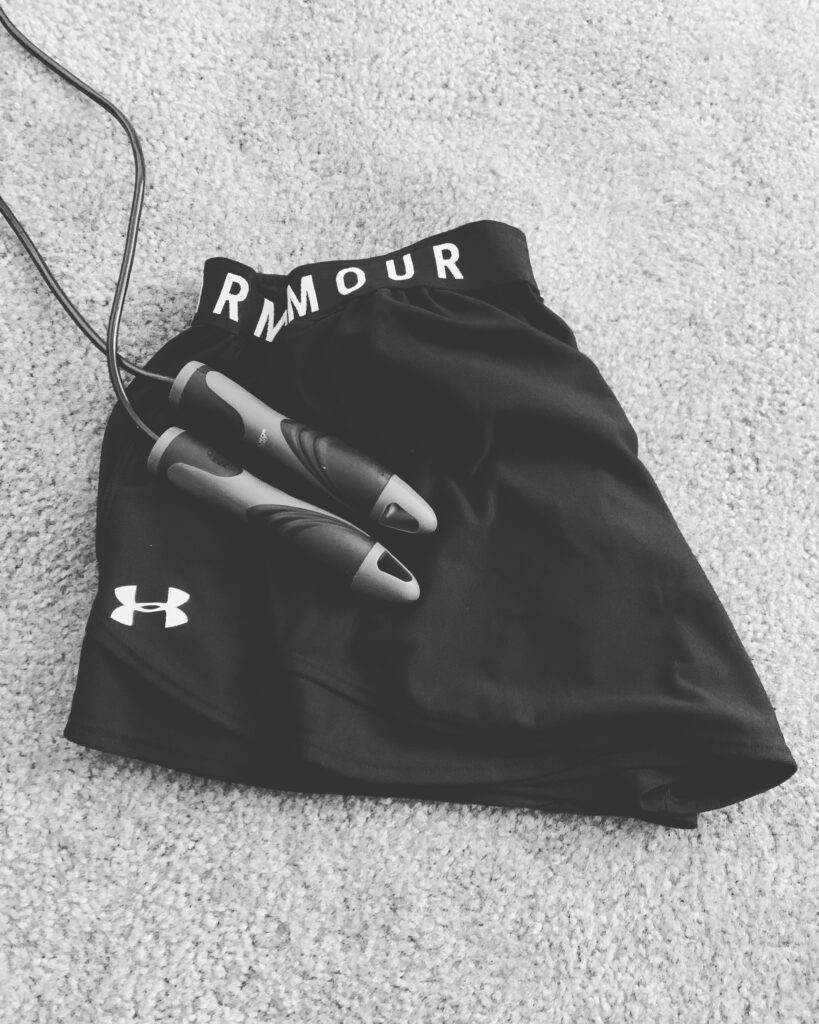 Okay so, I have expanded my workouts a bit. Now, I was really trying to keep a workout schedule. But Chile, that ain't work. I'm just gone be blunt and straight up. Everyday is different round here so. And it was becoming frustrating when thangs waivered in my schedule. I enjoy structure so it was a bit nerve racking. So, I told myself as long as I workout 4 days a week regardless of what days. It's a go! Some weeks may be 5 days depending on my workout regiment. But yeah, no less than 4 days for sure. Some days I workout first thang in the morning while everyone is still sleep. Somedays I workout right before bed.
Now lets get to it!!!
AB DAY
Heel Taps -40
Plank Single Leg Crunch -20
Downward Dog Taps -20
Tuck Crunches -40
Lying Leg Raises- 20 (Slow motion going down.)
Hover Taps -20
Lying Leg Raises -40
**Repeat 2x's**
Glutes & Legs
Squats -60
Plank Clamshells -30
Bent Leg to Straight Leg, kick back -30
Straight Leg Fire Hydrant -30
Side Balance Leg Lifts -30
Jump Squats- 40
Touchdown Squats- 30
Lunges to Squats- 30
**Repeat 2x's**
Arms & Back Chile
Forearm Plank Reach Out -15
Plank Up Down -10 (I use two books. My goals is to eventually use 3)
Push Ups -10
Plate Raise -15
**Repeat 1x**
**Now listen, I am the worse at anything that plays a big part of my core. But in due time I will be a beast.**
Full Body Day
Burpees- 15
Kneel to Squats -15
Squats -25
Squat & Kick -20
Superman -15
Push Ups -10
Ball Russian Twists -40
Climber Taps -20
Walk Out Shoulder Tap -15
Lung Jump -15
**Repeat 2x's**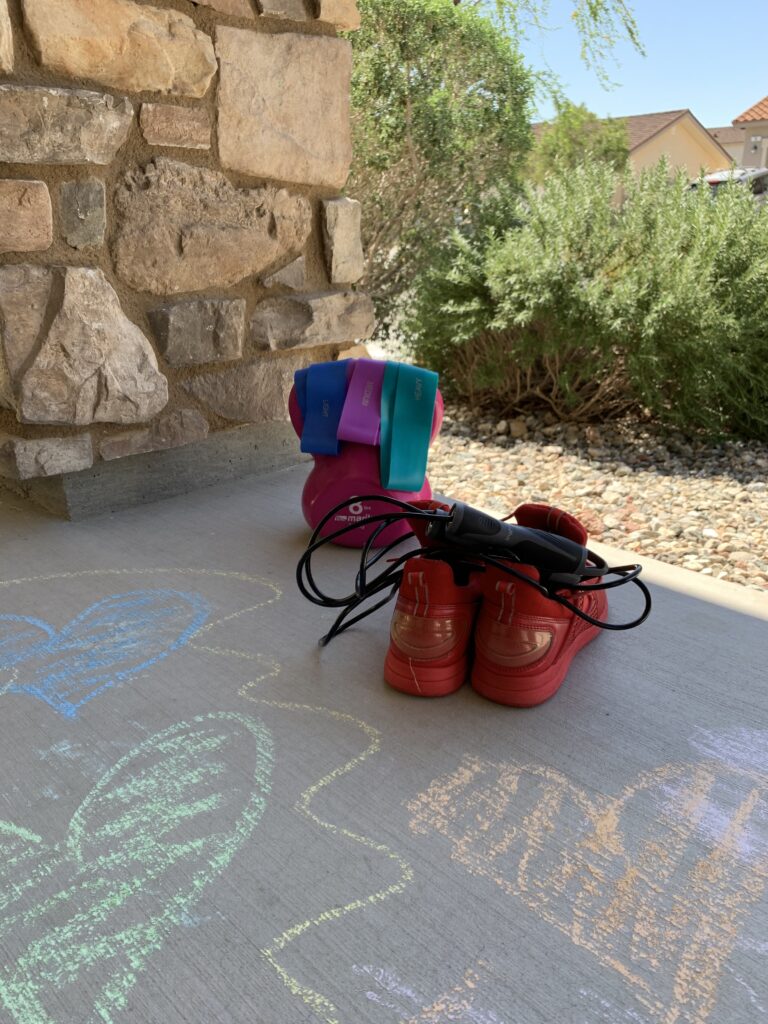 And with all of these workouts I jump rope before and after each workout. My next goal is to be able to jump rope for 2 minutes without stopping. I have accomplished my first goal of being able to jump rope for 1 minute and 32 seconds without stopping.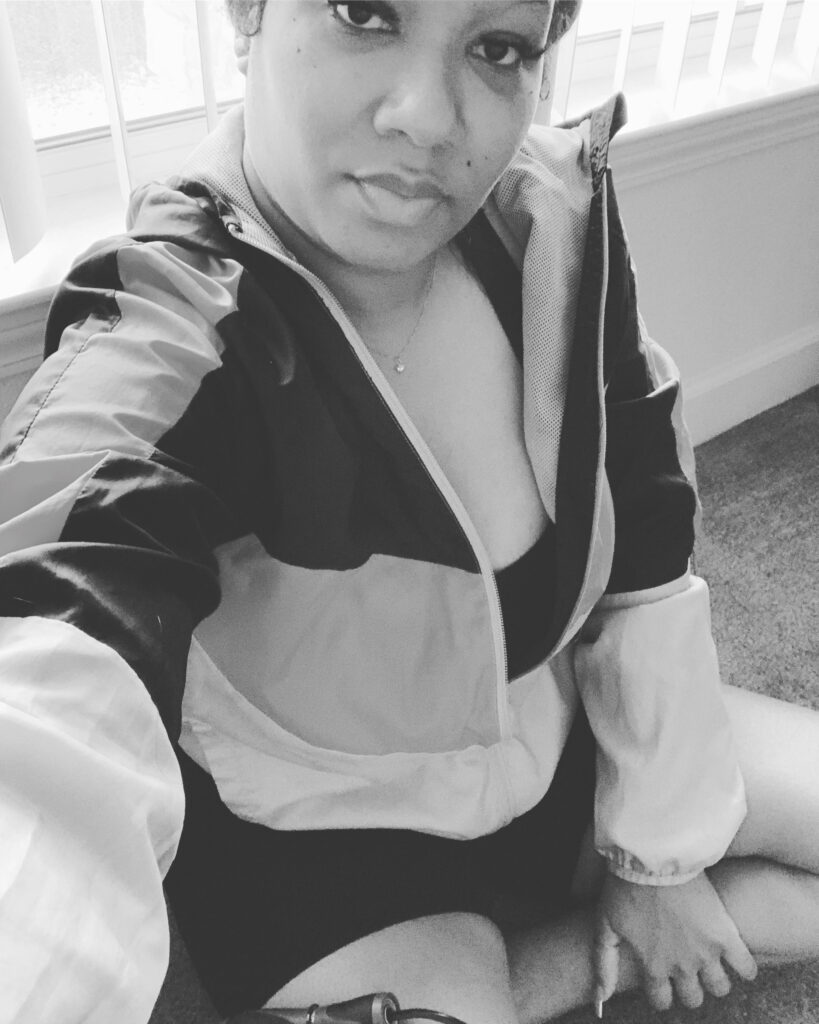 Good luck to you on your fitness journey! Remember, you got this. Be consistent. Be patient. Have self discipline. Be determined. I'm so rooting for you.
????.?
Also! Follow me:
Twitter: April Danielle (RLSCammies)
Instagram: aprildanielle_
Pinterest: RedLipstickandCammies
Bloglovin: April (April 829)
I'll See You There!