"People can't imagine the kind of man he was, a man who takes his brand- new wife to a live, phonographic sex show right after their marriage ceremony." -Tina Turner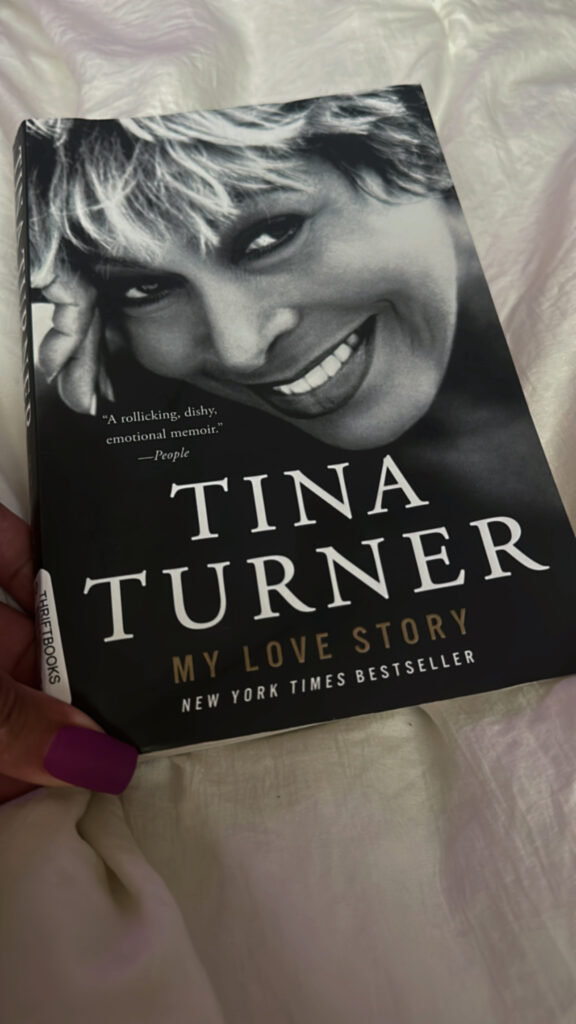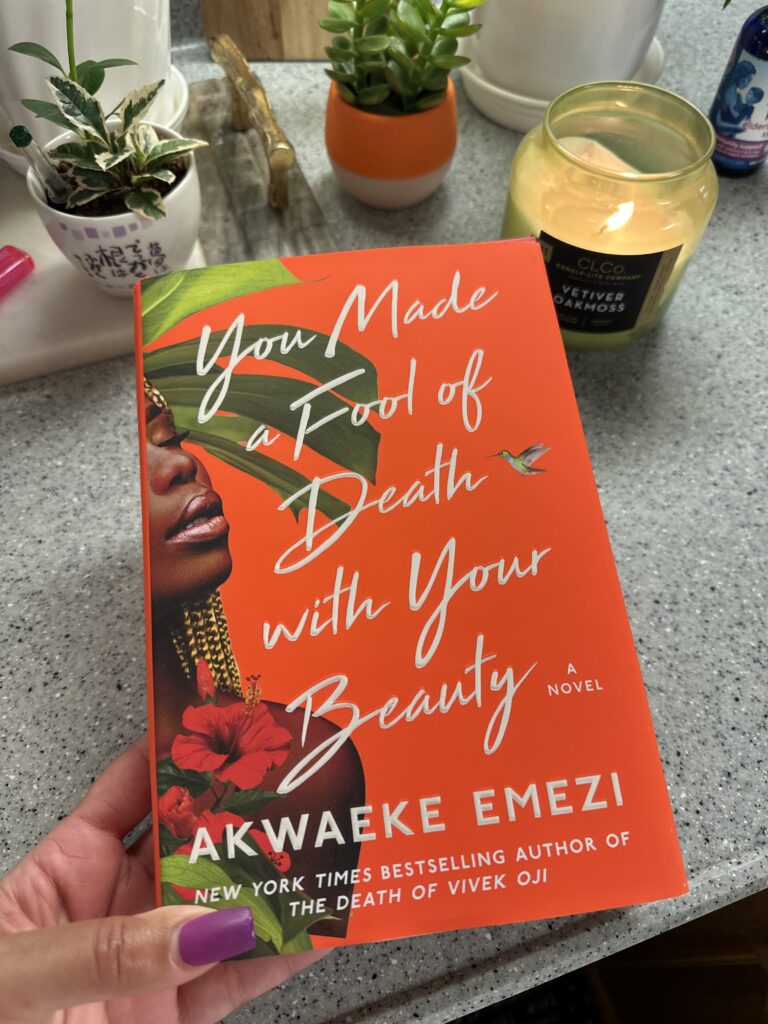 Chile when I tell you Tina Turners love story be had me sitting up. Last week I read for 30 minutes in the school pick up line, at gymnastics and in cheer practice. I went to sleep late twice last week, talking about, 'one more page. Now we all have seen, What's Love Got To Do With It, right?! We'll I have. Hell, I can recite the movie word for word. First thang first, Angel Bassett, is it fuh me. She's always been one of my favs.
Anyways, let me stay on topic, you know how I do Chile. So, most people know about ole Ike and Tina and what comes with it. But I promise the book is always better. And the person telling their own story. In their own words. I mean, who better to tell us what happened to Tina than Tina Turner herself! The movie was good, yeah. But like I said, the book is always better in any story to be told.
"I fed him soup, massaged his feet, listened to his irrational rants, and took his blows. What was more hurtful than his physical abuse was watching him spend our money on women, drugs, and other indulgences that crossed his mind."
Chile, Tina said that Ike would fight any and everybody. He thought everyone was the enemy. He would fight the people that worked at the airport when they didn't get them flights right. He was a angry man clearly. Ike was definitely known for his vile moods. "It got worse when after Ike started doing cocaine. Someone told him the drug would give him more stamina for sex- as if Ike Turner needed to spend another minute on his sex life. Having sex was practically his full- time job. [Next few paragraphs.] "I wanted affection. I wanted romance. I would have settled for common decency and respect. Sex with Ike had become an expression of hostility- a kind of rape- especially when it began or ended with a beating."
Tina Turner's book got very heavy on some pages. Even some chapters. I mean I could not even imagine. I had a jealous ex that was talking really crazy a few times, and did some weird, creepy, stalkerish thangs. I was done after that! I can't be with anyone I'm scared of. No way! I couldn't even imagine the physical violence. Smh. But Tina Turner's tenacity and endurance was everything. She neva gave up and I definitely applaud her for that. She continued to preserver and she did it how she wanted, not how she was told. Of course it was thangs that she mentioned in the book that was in the movie (What's Love Got To Do With It) but I focused on her own words. Because we all know that TV be lying when it comes to telling someone's story. Now I've watched documentaries and I've even listened to plenty of commentary about both Ike and Tina, Chile some stories get thiiiick. But I don't know because I wasn't there. However, I do wish I was a fly on the wall Chile!! (Ha!)
I love me a good ole, memoir, biography, autobiography, and tell all book Chile.
I love the month of February. Its love month and black history month! And for all the negative Nancys, bitter Beckys and down trotting Daves I don't want to hear nothing about your thoughts and opinions about Valentines day, just hush. So yeah, February is a vibe for me for sure. I tried out a new author and a new book this month. #excited. BIG shoutout to all the black authors!
I've been in a state of love the last few days heavy. Like, I even have slow jams on at the gym Chile. I always miss my husband when he's at work. I think about him all day. I look forward to his phone call as soon as he gest off work. We chit chat up until he pulls in the drive way and walks in the house. I want to feel these feelings forever. The weather amplifies these feelings too. Seasons. It's something about seasons, songs, and scents. I've been day dreaming about our past, current, and future. I've only shared with one person my next thang I want to do with Bae. I haven't even told him yet! (Ha!) So yeah, the spring is knocking at the back door. Remember, I live in Japan. The last few days it's been so nice out. Bright and sunny. Warm but breezy. And it's a feeling forreal. March is rain season though. Ugh. It's bittersweet. I love the rain. It's the coziness I enjoy. But too much of anything ain't good for you. That's the saying right? The fall always gets me when it comes to memories too. But it's something about this spring and summer loading that has me in a love spell. 🤭 I was just asking Bae the other day when we were chit chatting. "Hey bae do you remember that night when…"
Storytime…
I had on a white belly shirt with cream colored linen bell bottom pants. You couldn't even see my fresh white pedicured toes and my gold ankle bracelet I always wore on my right leg. I've always been a shopper. But back then, I doubt if he even ever saw me in the same outfit twice. Life was decent, I guess. The surface level of it looked appealing. I had just got my white, 4 door, 325i BMW, with peanut butter colored seats. I felt like I was, all that, so to speak.
I remember having to take a detour that day. It was construction work going on on one of the back roads. When I got to the country side of the trip I knew I was almost there. I would always start to get butterflies the closer I got to Havelock. There's a Wendys on the right and a Wal-Mart on the left at the light driving into to town. This day felt like a Friday. It was bright and sunny out, warm. People had an extra pep in their step. I could hear someone blasting their music behind me at the light. It was about to be a good weekend. I could feel it. And it looked like everyone else was in the same mood as me.
I texted him, 'I'm here.' We met at this seafood spot that I always went to when I would visit on the weekends. I forgot the name of the place. I wonder if it's still there?
I set at the bar. I never really was a big drinker. Especially after that one time, nevermind. That's another story for another blog Chile. Anyways, I ordered me a cute little mai tai cocktail. 🍹 I was feeling good just off a few sips. It does not take much for me. (Tee-hee.) When he walked in the building I had to keep my composure and poker face on strong because he looked and smelled so good. But I wasn't fitna let him know how I felt completely. Especially at this time. In a way we both were playing hard to get. But my thoughts were always there. I would mentally ask myself, 'what is it about this man?' After all these years…still.
He had just got off work. It was almost 5 o'clock in the evening. I took in the scent of his cologne when I reached up and he bent down to hug me. He was wearing a white, v-neck t-shirt, with gray sweat pants, and some slides on. The necklace he wore I gifted it to him almost two years ago on his birthday. I loved how it set against his chocolate skin. Another turn on.
I was halfway tipsy and loosed lip in the best way. I was being flirty but at the same time playing hard tuh get. I went back to my hotel room, alone, showered and got dressed. We met up with friends a couple of hours later and started to pregame before the club. And Chile this night went down hill before it even got started as soon as my phone rang.
Part ✌🏽, next blog post! (Tsk, tsk.)😆🫣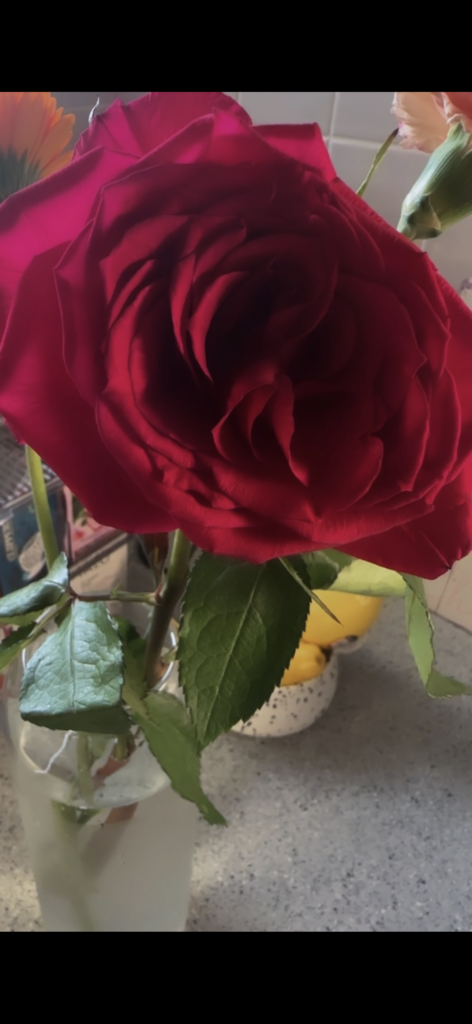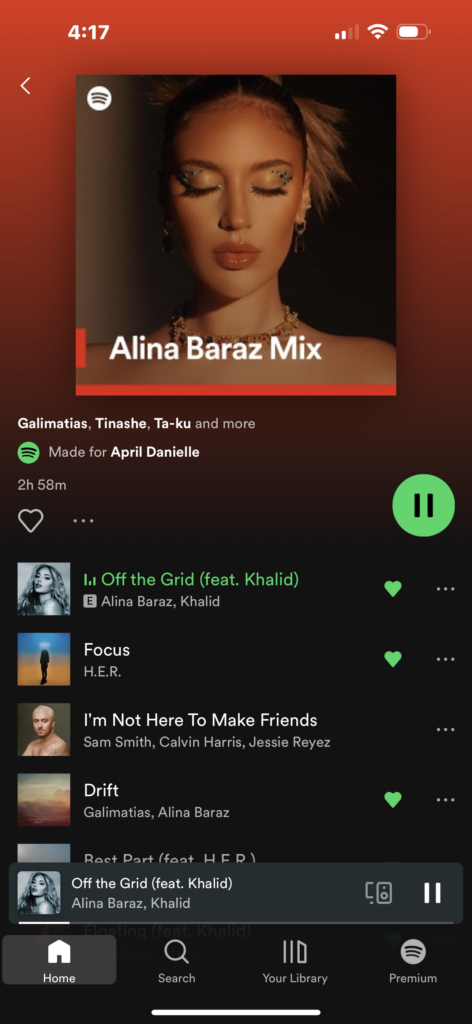 Talk soon.💋
Ephesians 3:20
Now to Him who is able to do exceedingly abundantly above all that we ask or think, according to the power that works in us.
P.S. Follow me! 😌
Pinterest: April Danielle📌
Instagram: _aprildanni_
Instagram: youbeenbooked
TikTok: aprildanni
I'll see you there!